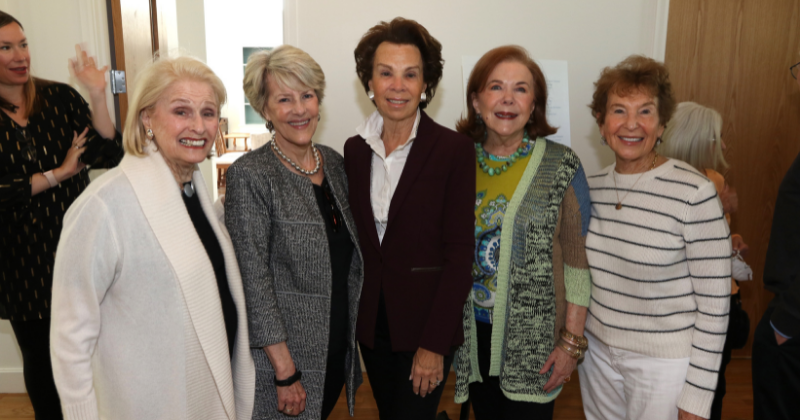 Urban Community
You'll find us at the corner of Gregory and Main in Kansas City, Missouri, where our sanctuary, our office, and our education and social facilities are all concentrated in a historic landmark. That makes us the only Jewish Reform congregation that offers all of its activities and services in the midtown area of Kansas City. Our congregation counts over 200 families who are dedicated to create an intimate community where everybody feels at home.
Memberships and Affiliations
The New Reform Temple is a member of the Union for Reform Judaism. The New Reform Temple considers itself true to the values of Reform Judaism.
Education
The congregation's size enables the member families to maintain a sense of warmth, intimacy and friendliness. The Religious School of The New Reform Temple begins with kindergarten through the 10th year of high school. The 10th grade is the confirmation class. There is a close relationship between the activities of the Religious School and the congregation in the areas of charitable and communal involvement as well as worship.
Opportunities and Activities
The Temple hosts a wide variety of religious and social events each year. Among those are celebrations for festivals and holidays, receptions, and celebrations for special events. One of the highlights of each year is the Krasne Scholar-in-Residence program. A significant scholar is the weekend guest of the congregation for formal and informal presentations of intellectual and educational value.
Interested in joining our congregation?
Our Mission Statement
The New Reform Temple is a dynamic congregation that embraces a progressive and inclusive vision of Reform Judaism. While remaining deeply connected to our roots, we create opportunities for spiritual enrichment, continuing Jewish education and community engagement. We thrive on thoughtful respect for diversity of expression.
Statement of Principles
The New Reform Temple is a congregation that practices Reform Judaism, emphasizing ethical behavior over ritual practices. We cherish the personal atmosphere, which is inherent to our size. Therefore, we like to manage our growth so we can maintain our warm and welcoming character and the close interaction with our fellow congregants and our leaders.
One of our cornerstones is the acknowledgment that every person has the right to make informed choices about his or her relationship to religious beliefs, practices and participation. To support making informed choices, we offer ongoing education, courses and events touching every aspect of modern Judaism as a religion, a culture and a community.
We aim to make everyone feel comfortable at our services and events, including those who enter a Jewish house of worship for the very first time. We observe those rituals of Judaism that represent our ethical ideals, add beauty to our lives and give meaning to our religious and spiritual experience.
A major part of that experience is our conviction that Judaism should not be practiced in isolation. We understand social and civic responsibilities to be religious obligations, thus we are deeply committed to our local, national and world community. As an integrated part of the world around us, we value and celebrate the social dynamics of modern Jewish life. We are an all inclusive congregation that welcomes individuals, couples and families who subscribe to our values and want to raise children in a Jewish way, regardless of race, creed or choice of partner.