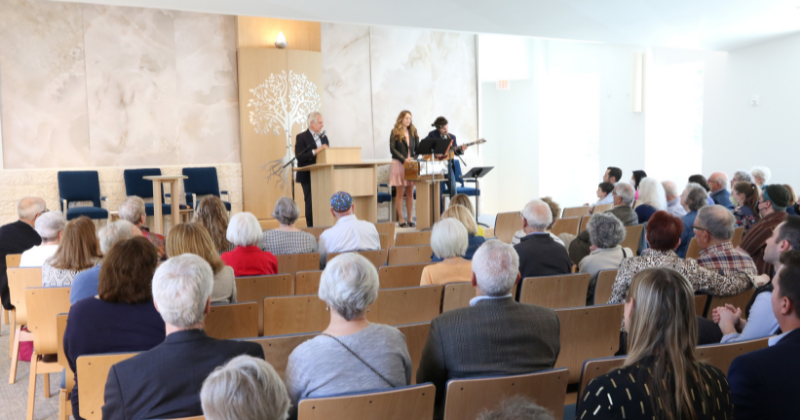 Experience Shabbat with The New Reform Temple – all are welcome
As a dynamic congregation that embraces a progressive and inclusive vision of Reform Judaism, the doors of our sanctuary are open to everyone. We value and celebrate the social dynamics of modern Jewish life, and welcome individuals, couples, and families who subscribe to our values and want to raise Jewish children regardless of race, creed, or choice of partner.
We invite you to experience Shabbat with us. Join us for a Friday night service (6:00pm), a Saturday morning Torah Study session with Rabbi Londy (9:00am), or both! Check out our Shabbat calendar for more details.
Find out about our upcoming in-person Shabbat worship by visiting in-person worship schedule.
Looking to bring a school group to a service? We'd love to have you – please be in touch to arrange a date.
We live stream our services! Click the "Tune In" button below to watch every Friday @6:00pm.